Rebecca & Justin
Hoping to Adopt
(Delaware)
Letter
Hello
---
We know that you are still considering your options, whether that is to make a parenting plan or make an adoption plan, but regardless of whatever path you choose, we are rooting for you and are praying for the best for you both
---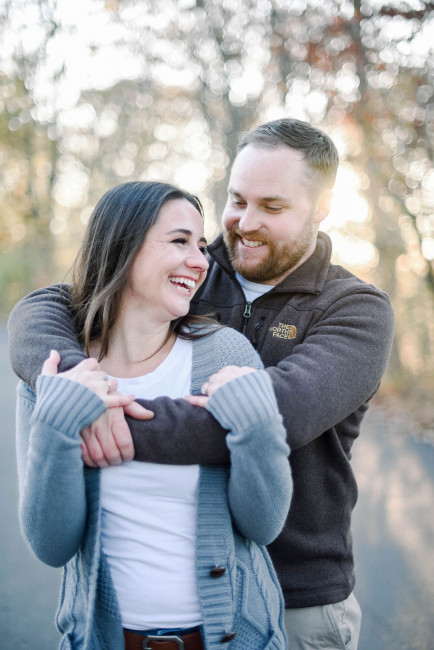 Thank you for learning about our family.
Thank you for taking the time to look through our profile. Although we may not know each other yet, we are in awe of the person you are. We admire the courage and strength that it has taken for you to get to this point. To be sitting here reading our words. We have never doubted for a second how much you love your child. We are praying for you and your baby during this challenging time. We cannot imagine what you may be going through right now and the circumstances you are facing. We know that you are still considering your options, whether that is to make a parenting plan or make an adoption plan, but regardless of whatever path you choose, we are rooting for you and are praying for the best for you both. You are always in our prayers and we want you to know how amazing you are!
Where It All Began
---
We always knew we wanted to be parents and raise children together.
---
Photo from our wedding
We met through mutual friends. Our friends had decided to go to a place, Uncle Bob's, a line dancing bar. We both got up to do one of the line dances, that Rebecca was not familiar with (you switched partners throughout the song) and Rebecca was left on the dance floor, not knowing what she was doing. That became our joke. After the song, Rebecca was joking with Justin about leaving her for another partner and that was how we started our dating relationship. We dated for 6 years before getting married. Our relationship started off slow (i.e just talking on the phone, text). We then started going on more dates and spending more and more time together. We decided to get married just simply because Rebecca knew Justin was "the one." She knew she wanted to spend the rest of her life with him and obviously he felt the same! Why Adoption We always knew we wanted to be parents and raise children together. We truly believe that everything happens for a reason and we trust God's plan for our lives and the lives that He allows us to come in contact with. When we knew we could not have biological children, we chose to learn more about adoption and decided that was the route we want to go to expand our family.
Meet Rebecca through Justin's Eyes
---
Rebecca is a very honest and caring person. She always supports me in everything I do and makes family a number one priority.
---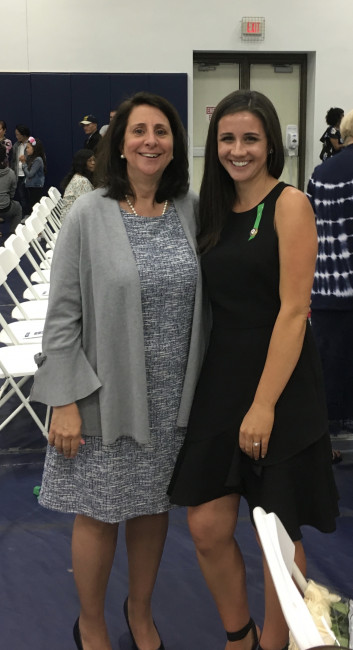 I enjoy doing yoga but typically only do it during the winter or the days where we have bad weather because I like to be outside as much as possible.
I was first attracted to Rebecca because of her genuine smile and because I thought she was very cute. After talking to her, we had some of the same interests and she was easy to talk to. Rebecca is a very honest and caring person. She always supports me in everything I do and makes family a number one priority. She is intentional and rarely misses a birthday and makes every effort to attend graduations, recitals, etc. of our immediate and extended family even if she is not feeling well or is busy. Rebecca's work ethic is something I admire. She currently works as a nurse helping moms deliver their babies. I love it when we see the patients that Rebecca has assisted and they are so excited to see her too. They tell us about their amazing experience and cannot wait to show us/ tell us how their baby is doing now. Once a patient ran to the car to tell his wife Rebecca was in the coffee shop and her and the baby came in to see us. Rebecca is fun to be around and spending time with her is effortless. She has a unique quality that I appreciate, which is she always gives people the benefit of the doubt. If someone is ever mean/rude/etc. she never talks bad about them, she always says that they may have something going on in their lives that we know nothing about. Rebecca believes that you should always be kind to everyone regardless of how they act towards you. One of my favorite memories I have with Rebecca was the time we rented a home at the beach for a week. Our friends came for the weekend and we had so much fun, but then we had the rest of the week for just the two of us. We rode bikes, spent time on the beach, and enjoyed relaxing together. It was also the week we got engaged. I decided to do it when all of our friends had left so it would be special between us. I had been so nervous that I locked the keys in the house. We were so happy and excited to call our families but then realized we could not get inside. We could not stop laughing about the situation. I loved this because it's an example of how neither of us get upset often, especially about small things. It was such a fun and exciting time in our lives and we hold those memories dear to our hearts!
Meet Justin Through Rebecca's Eyes
---
Justin cares a lot for others and has a great work ethic. He is always fun to be around and makes the best of hard situations.
---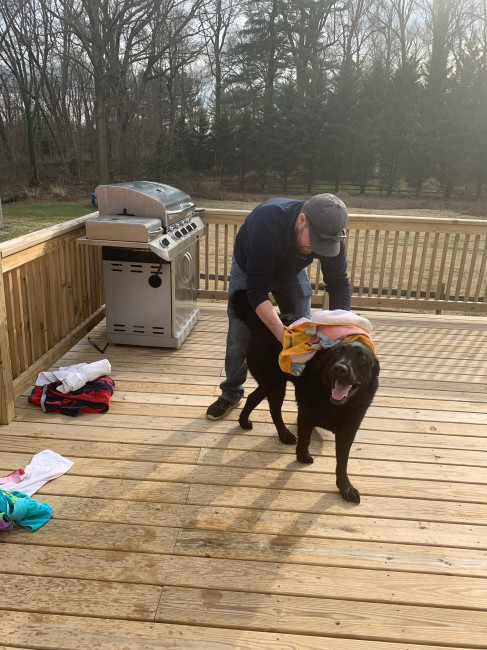 I enjoy hunting, fishing, and crabbing. I started going as a child with my grandfather, uncle, and dad. We still continue this tradition and I now go with my friends all well.
I was first attracted to Justin because of his sense of humor and how cute he is. He is shy at first, but he easily warms up to people. During one of our first conversations, he talked about his niece and nephew. He told me about how much fun they were and how he enjoyed being around them. Family is very important to me and I liked that was obviously important to him as well. Not only is family very important to him, but he is also smart, funny, hardworking, and kind. He is always there for me, our friends, and our families. When we were dating, I was living at home with my parents and brothers. A hurricane had hit our area and flooded our basement. Without any hesitation, Justin came over with coffee for all of us and brought the generator to get the water out. I should mention that he had been at work all night the morning before this happened. After that, my mom always joked that if I didn't marry him, she would. This is just one of many examples of how thoughtful and supportive he is. Justin cares a lot for others and has a great work ethic. He is always fun to be around and makes the best of hard situations. Once we were going to dinner and noticed a person seemed upset while standing by her car. He asked if everything was okay and she said that her car was dead and couldn't get ahold of anyone. He told her he was a mechanic and looked at her car. He was able to get it running in no time. He does things like this frequently because he truly cares about people, which is one of the many things I love about him. A favorite memory I have is when we went skiing. We would get a group of us together and head to the mountains for a weekend. We would spend a day skiing, which really meant we spent most of the day falling and trying not to go too fast down the mountain. Justin and I both stuck with it though the day and by the end it, we were actually decent. We had so much fun trying to help each other and learning together. This is just an example of the great team we make together!